How We Work
The PKA. design process is collaborative, intuitive, and personal. "It's easy to build a nice house," say Gabriel Keller. "But, designing a house that doesn't look like anything else, a home filled with character that tells your own unique story, a living environment punctuated with architectural moments that take your breath away--that's a challenge we find exciting, intriguing, and rewarding."
Says Kristine Anderson, "We use light, material, texture, and form to bring forth a style that speaks directly to the homeowners." While the process of designing a custom home is as individual as each one of our clients, here's a brief overview of how we work.
Programming:
Step 1
Sharing Your Story
The first meeting is more conversation than conference. We look forward to hearing all about you--where you came from, what kind of homes you've lived in, why you selected a particular site, and how you want to live. We want to hear about every person in your family, especially the four-legged ones. Feel free to bring design books, pages torn from magazines, your iPad with your Houzz and Pinterest boards. We want to hear about your travels and see photos of cities and countries that resonate with you, and other places where you feel most at home.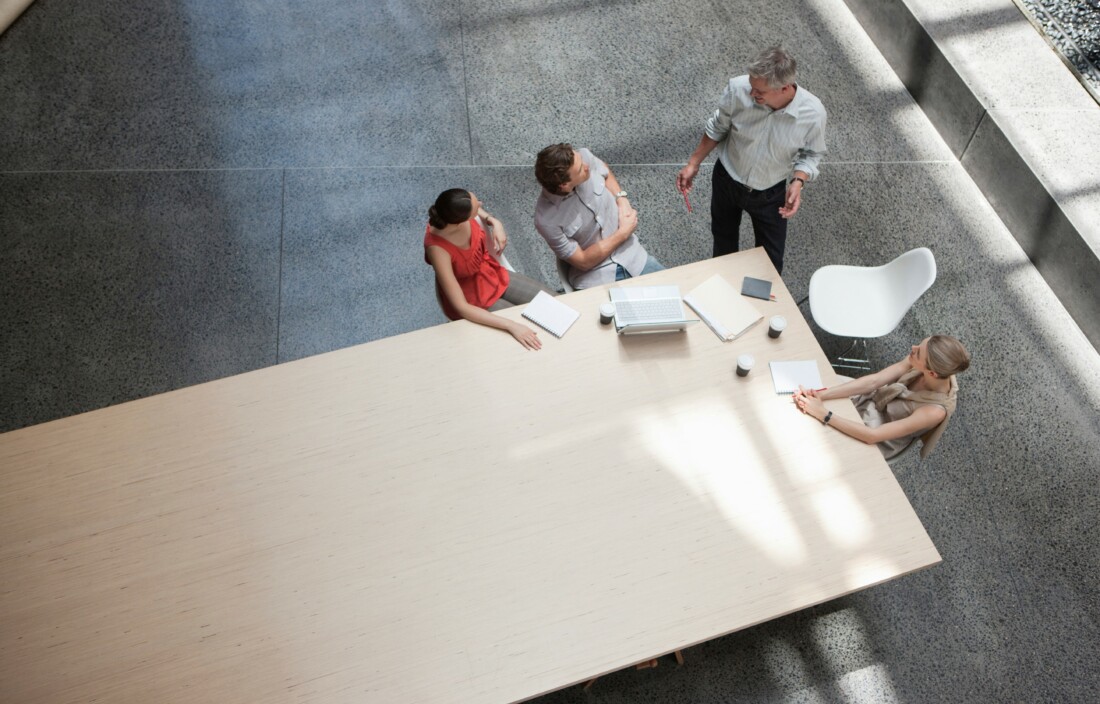 Programming:
Step 2
Analyzing Your Site
With every project, even a renovation, we visit the site in person to understand the homes context, including the neighborhood, waterfront, or surrounding acreage. This engagement with the environment allows us to craft a home that is integral and inseparable with the landscape and its specific and individual context. Your home will not only fit in, but will feel as though it has always been there.
This is also the stage in which we get into the details of the existing conditions of the site and any existing house. We will study the site survey, and analyze local zoning restrictions, building codes, and other requirements to understand how they will affect the design and location of your project.
Schematic Design:
Step 3
Discovering Possibilities
Once we fully understand the site, we start sketching by hand, the way we think all great designs should begin. While we integrate computer modeling and rendering programs into our process of design, we believe there's a special connection between the brain and the hand. "Hand sketches are the only way to think fluidly," says Gabriel. "As you sketch, you discover what you're drawing. When you draft, you're documenting what you thought. These are fundamentally different processes."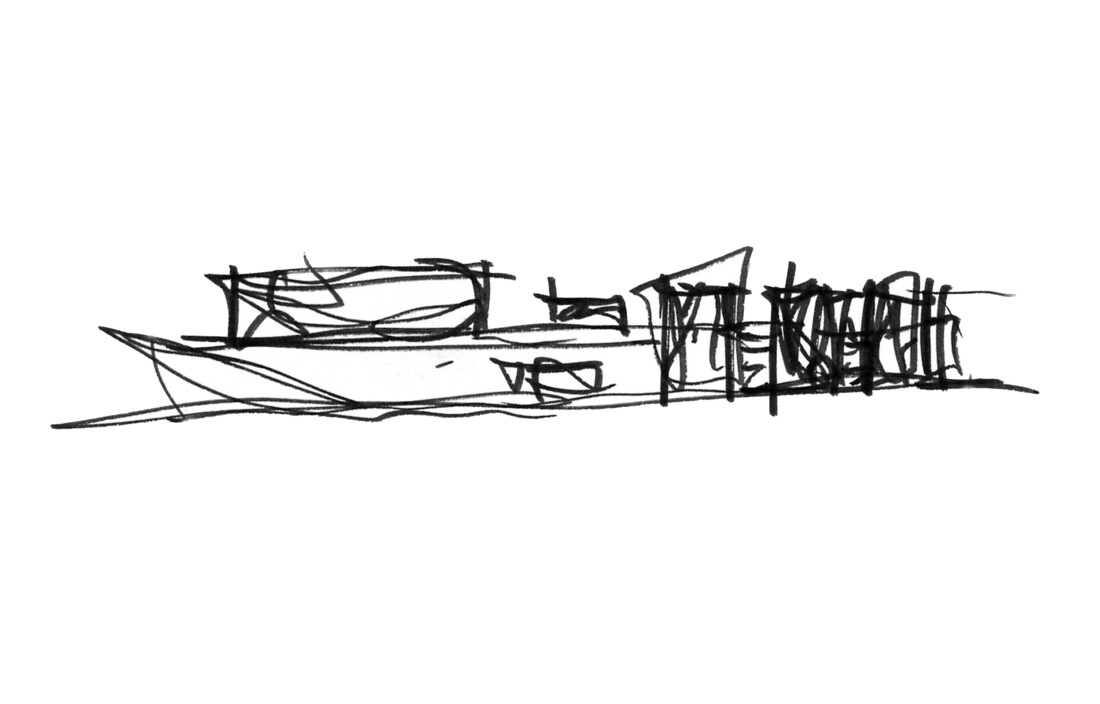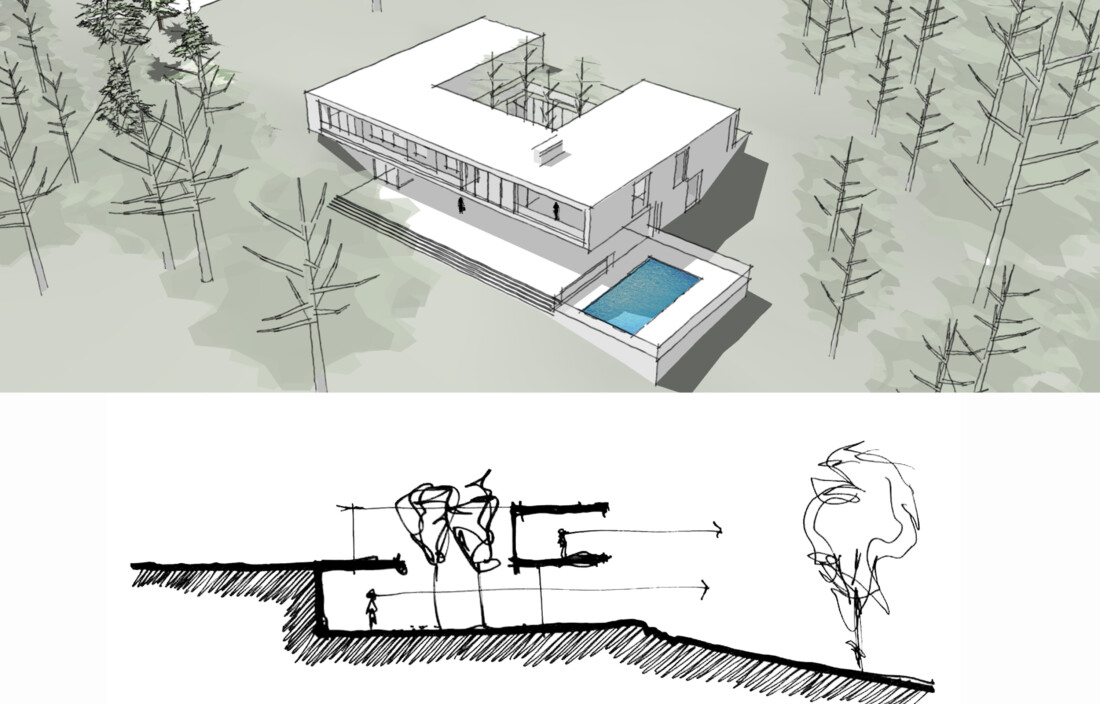 Schematic Design:
Step 4
Estimating Your Project
During Schematic Design, we will develop several initial floor plan layout options for all areas of your project. Collaborating with you, we will integrate your feedback into the designs, improving and distilling our ideas until we have arrived at one conceptual plan. We call this the Master Plan, and it can be used to structure staged projects, and can be used by us or a builder to provide a rough preliminary construction estimate.
For new homes, we will also develop a conceptual massing model of the project. These initial 3D sketches also us to develop and communicate the initial building forms and massing of the architecture.
Design Development:
Step 5
Getting Into The Details
Now that we have an initial concept of the layout and massing of your home, it is time to focus on the details. We refine the floor plans, and develop detailed drawings of all aspects of the home, including exterior details and elevations, interior elevations, cabinetry and all of the interior finishes. We also develop the 3D model in detail, creating an accurate representation of our design that can be manipulated in real-time.
At the end of Design Development, all of the design for the home, including the selection of materials and finishes, will be complete.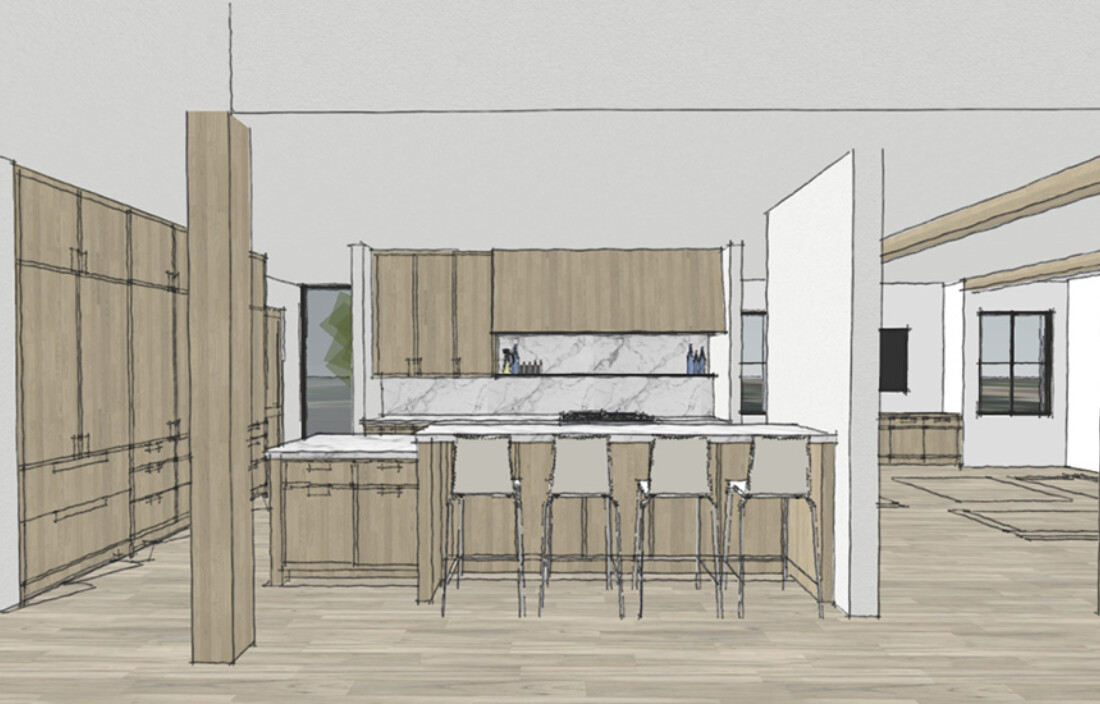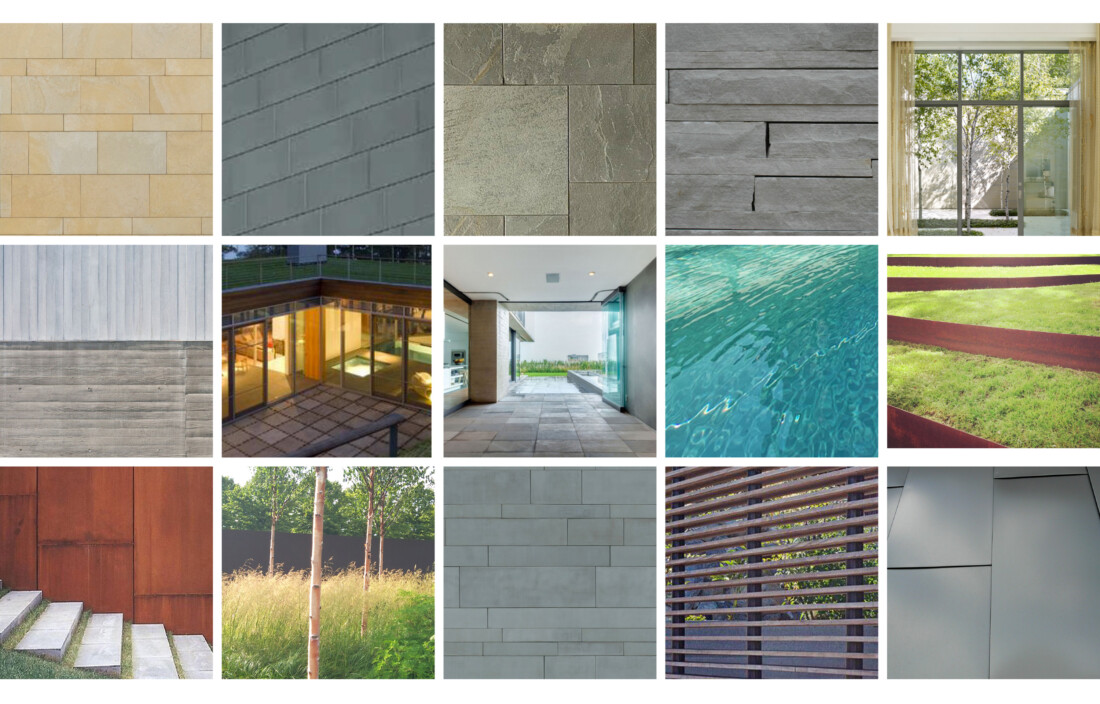 Design Development:
Step 6
Materials
At PKA., we're passionate about materiality, and believe they are essential to the way a home looks and lives. We believe that materials, like people, have their own story, whether that's functional, artistic, or both. We can help you source sustainable, as well as stunning, one-of-a-kind materials, such as exquisite wood planks made from old-growth trees reclaimed from the St. Lawrence Seaway, where the mineralization has created unparalleled quality. We can also recommend great finishes that look infinitely more expensive than they really are. And, if you've got your heart set on the sleek, top of the line plumbing fixtures from Europe, we'll help you find them at the best possible price.
Construction Documents:
Step 7
Putting it all Together
We pride ourselves on producing impeccable Construction Documents. Consisting of construction drawings and detailed written specifications, the quality of these documents is critical to the success of your project. These documents describe and detail all aspects of your project and are used to prepare construction bids, apply for construction permits, and most importantly to build your home.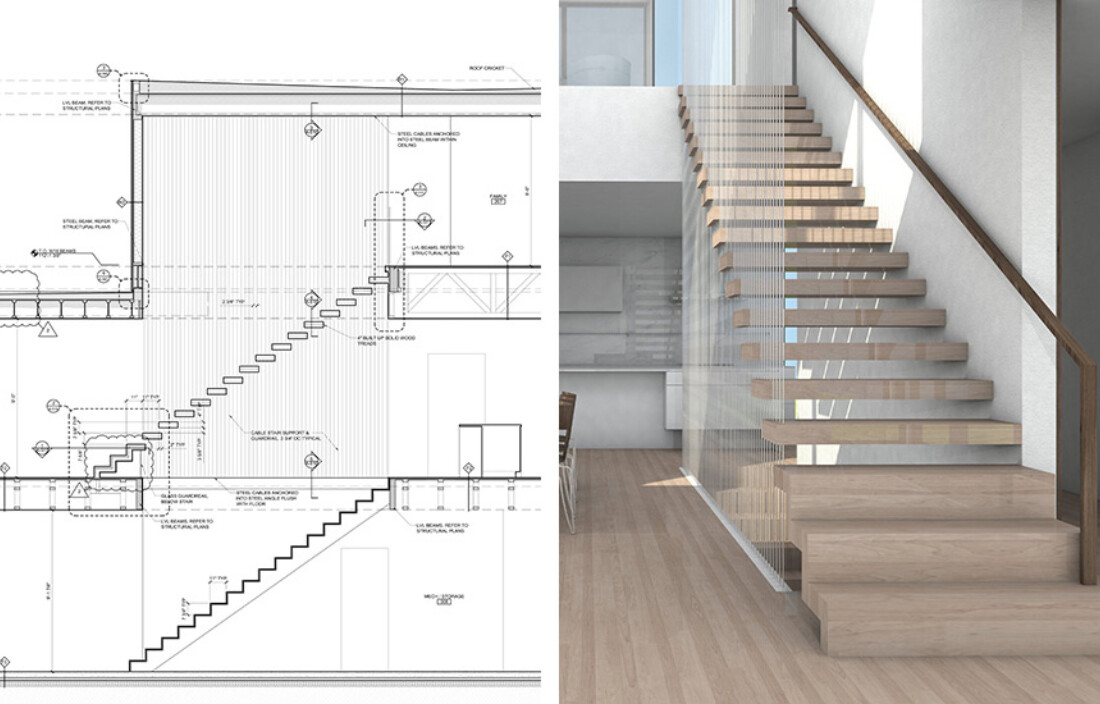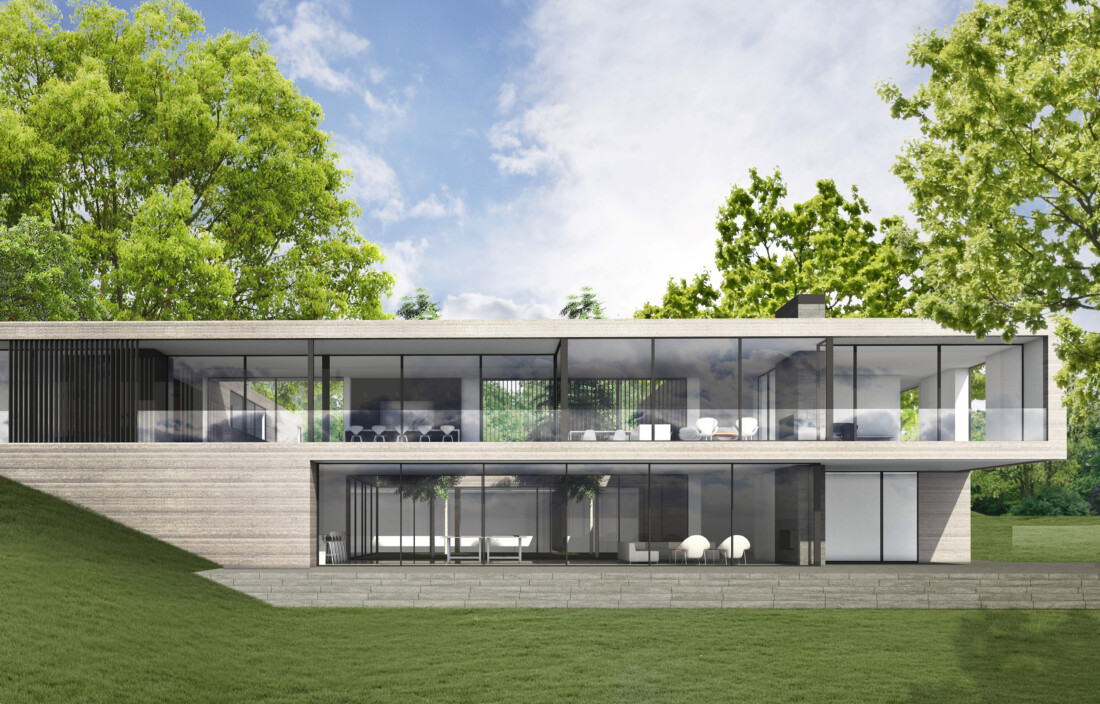 Construction Documents:
Step 8
Bidding
For clients who have never embarked on new construction or a large-scale renovation project, the bidding process can be challenging. But, having designed hundreds of homes in collaboration with many fine builders, we can help you solicit, review, and compare bids, respond with questions, negotiate costs, and select the right partner for your project.
Construction Administration:
Step 9
Seeing it Come Together
Construction Administration is the most exciting time of a project, as we begin to see all of our hard work come together. We will make on-site visits as needed during construction, as your representative, to observe progress, answer questions, review shop drawings and work to assure that everything is of the highest quality. At your request, we can also review change orders and pay application approvals.
Construction can also be one of the more stressful times for our clients, and we work with your builder to make the process go as smoothly and successfully as possible.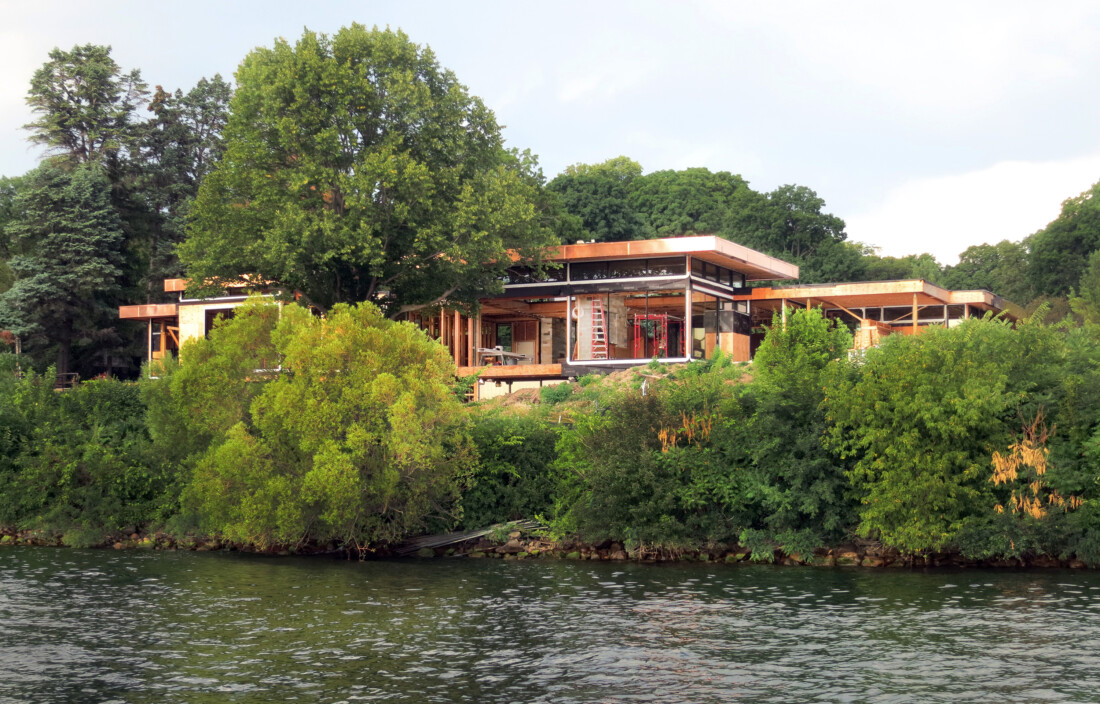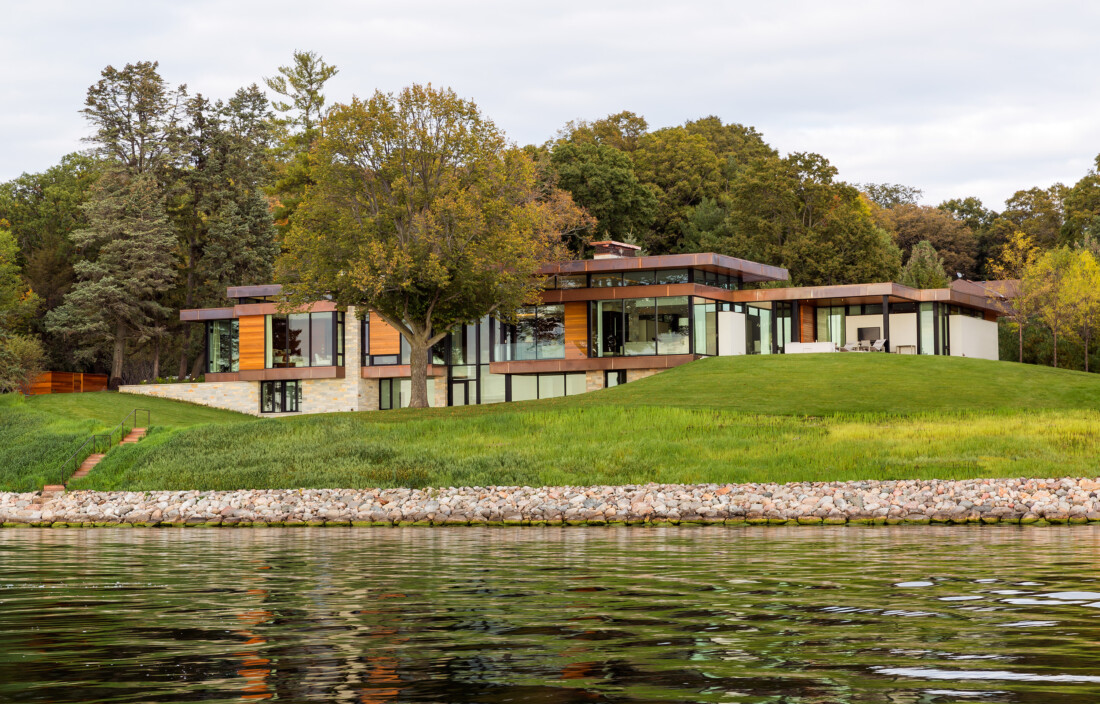 Construction Administration:
Step 10
Enjoying your New Home
Although the journey is long, the day will come when the last nail is hammered in and the paint has dried. All the dreams, scrapbooks, and clippings. All the sketches and design options. All the agonizing over tile choices: they have all come together into a house that is far greater than its parts.
This is your home. And it has your story to tell.